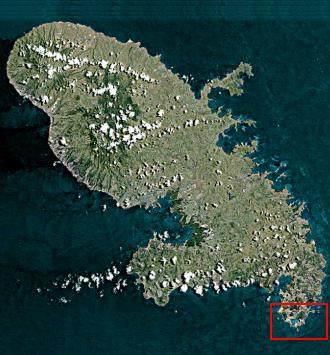 The walk starts on the Salines Beach and allows to discover some various landscapes, before leading to the the amazing "Savane des Pétrifications"

.
At the bend in a charming forest, we find one's way around a (desert) golden sand beach.
Thanks to this walking not line anything else, you will meet... A desert landscape, forests, cliffs, pebbly beaches and golden sand beaches.